Solutions Is Our Middle Name
MGP Engineering & Projects (Pty) Ltd is one of South Africa's 100% black-owned growing construction companies and has the capability to deliver a range of projects of any scale to a multitude of clients in diverse markets. This ambitious and well- respected construction boasts technical proficiency across all divisions of industry experience, financial strength, and common values which include an uncompromising commitment to safety and quality.
The company's business units operate across South Africa and Sub-Saharan Africa offering Structures Building including affordable mass housing; Roads, Pipelines & Mining Services (RPM) also open pit contract mining & mine residue disposal facilities and Structural, Mechanical, Piping, Electrical & Instrumentation (SMPEI) we have the expertise with the installation and construction in such projects.
MGP Engineering & Projects strength lies in its diversity because the company has been gradually growing successfully in strategically positioning itself in the construction industry with a portfolio of both conventional and niche skills.
MGP Engineering & Projects has significant experience in creating a support and project infrastructure in the harshest environments, where recruitment and up-skilling of local communities is inevitably part of a project's deliverables .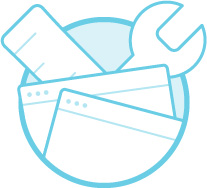 Safety
The safety and health of all our employees is the most important value held by our
company: "No one gets hurt and everyone goes home safe and well."
Our Capabilities
MGP's range of capabilities covers engineering and construction activities
throughout the built environment. Its offering extends across a wide scope of supply including the construction of fixed infrastructure, municipal services, mining & industrial facilities and all structures and
buildings essential for the continued development of the economies within which it
operates.
Look No Further. Get Started Today